Report Cards will be mailed home to the address we have in PowerSchool. Please contact the front office if your address has change to provide a new proof of residence. If you signed up for summer school at WES, information will be in with your student's report card. Bus drivers will contact you the week prior to the start of summer school about pick up and drop off time. Las boletas de calificaciones se enviarán por correo a la dirección que tenemos en PowerSchool. Comuníquese con la oficina principal si su dirección ha cambiado para proporcionar una nueva prueba de residencia. Si se inscribió para la escuela de verano en WES, la información estará en la boleta de calificaciones de su estudiante. Los conductores de los autobuses se comunicarán con usted la semana anterior al comienzo de la escuela de verano acerca de la hora de recogida y entrega.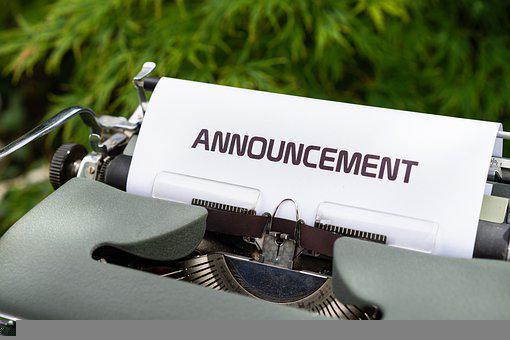 June 6th, 7th, and 8th are early dismissal days for students. Dismissal will begin at 12:30. Los días 6, 7 y 8 de junio son días de salida temprana para los estudiantes. La salida comenzará a las 12:30.
Wednesday, June 7th & Thursday, June 8th will be free casual days for students. Please follow the casual day guidelines. No halter tops, tank tops, crop-top or mid drift tops. Students may wear jeans, but cannot have holes, shreds, rips, or holes with patches behind them. Shorts should be no more than 2 inches above the knee. El miércoles 7 de junio y el jueves 8 de junio serán días casuales gratuitos para los estudiantes. Siga las pautas del día informal. No se permiten blusas sin mangas, blusas sin mangas, blusas cortas o blusas de media altura. Los estudiantes pueden usar jeans, pero no pueden tener agujeros, jirones, rasgaduras o agujeros con parches detrás de ellos. Los pantalones cortos no deben estar a más de 2 pulgadas por encima de la rodilla.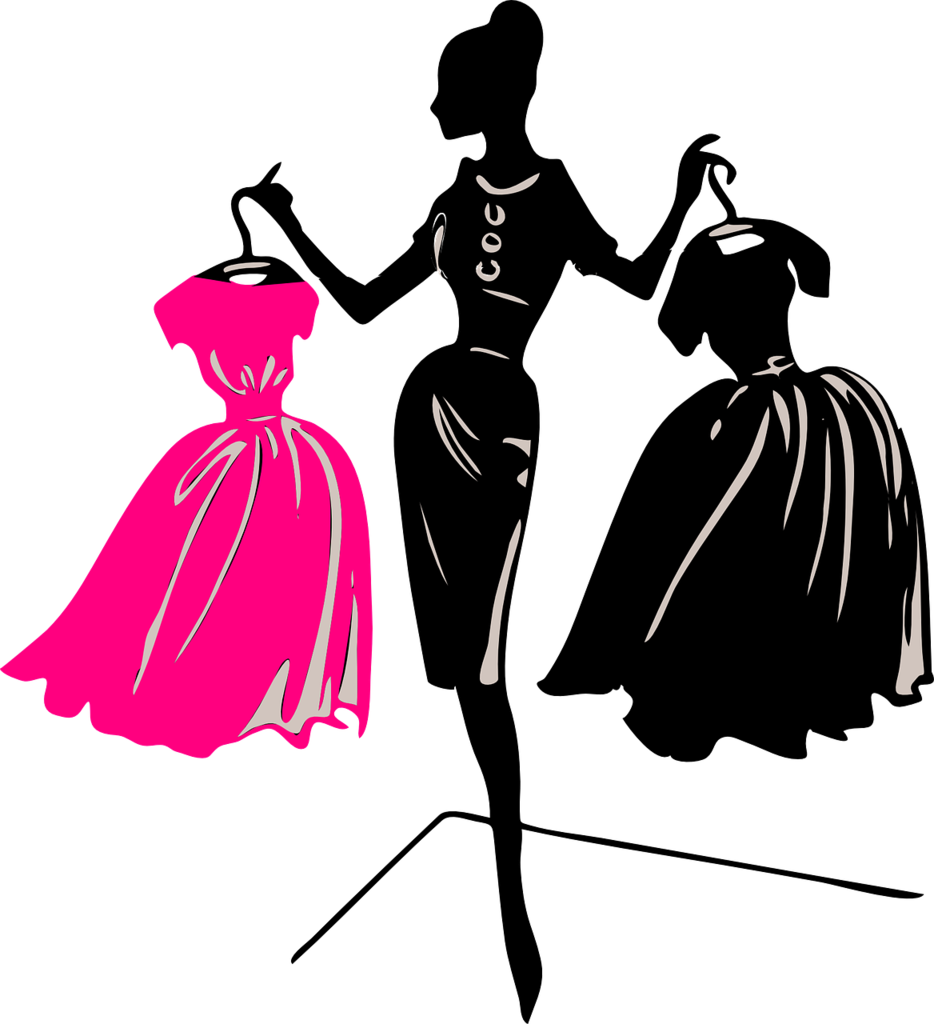 Tomorrow is the last day to register for Elementary Summer School! Session dates: 6/26-7/27, Mon.- Thurs., 8:30 am - 1:30 pm. Transportation, breakfast & lunch are provided, and academic focus will be on reading and math skills. Register in PowerSchool by Friday, 6/2/23.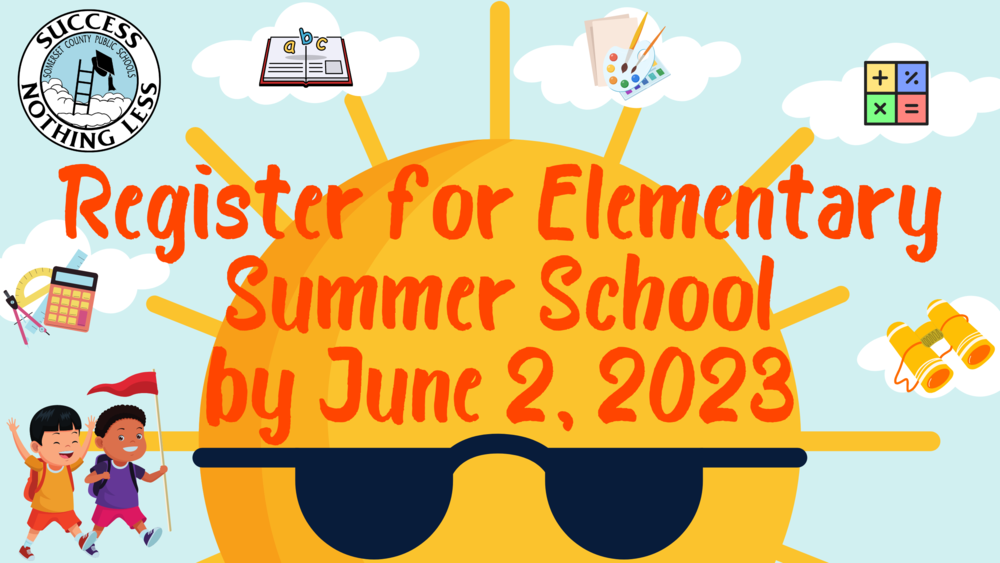 June Event Calendars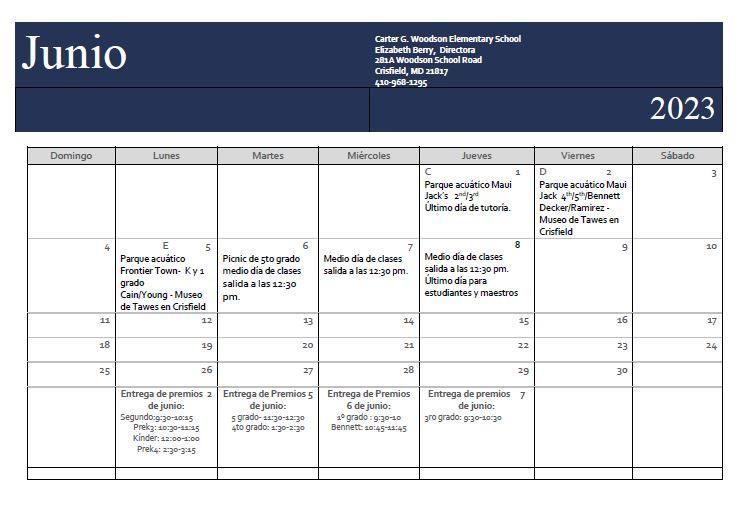 Lunch Menu for the last two weeks of school 5/30-6/8


Reminders: Friday, May 26, 2023 is an early dismissal day. Elementary schools dismiss at 12:30 pm; Intermediate & High Schools dismiss at 11:30 a.m. Monday, May 29, 2023 SCPS schools and offices are closed in observance of Memorial Day. Enjoy the long weekend!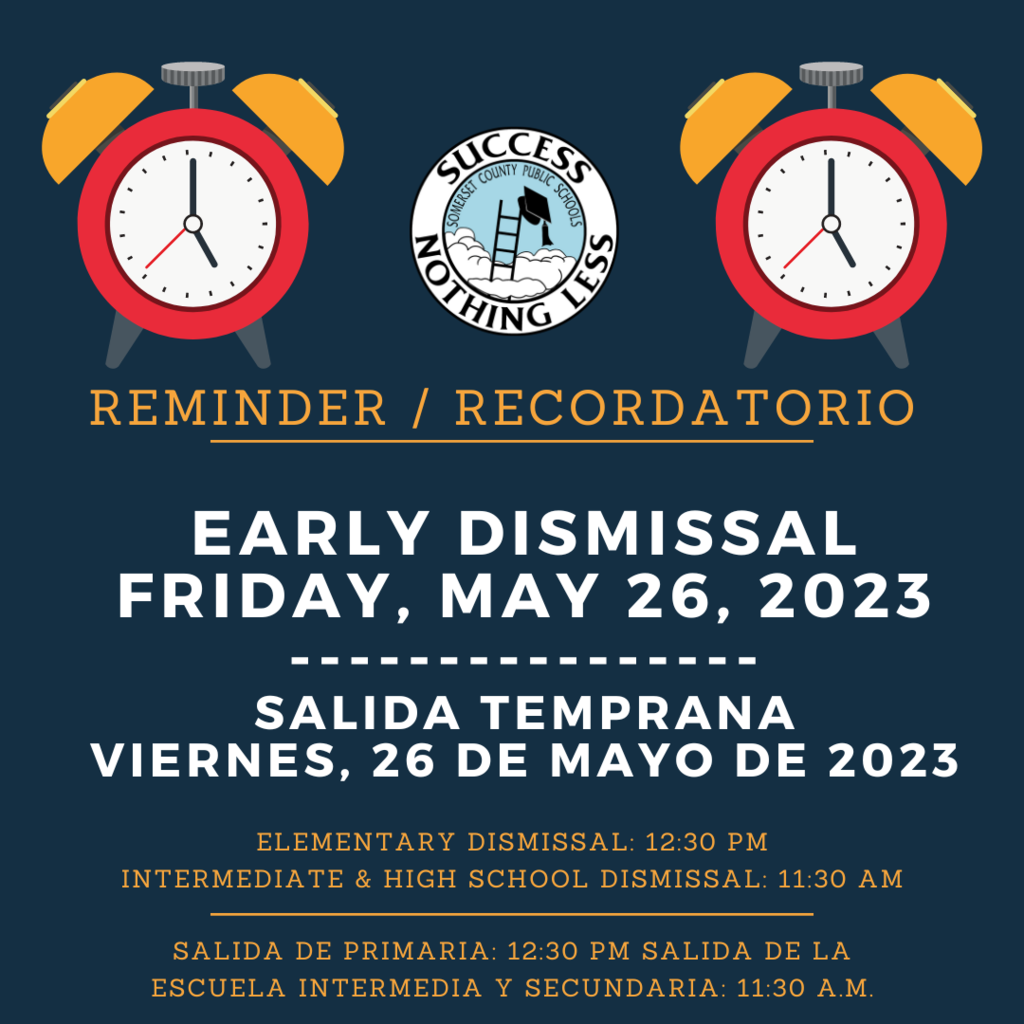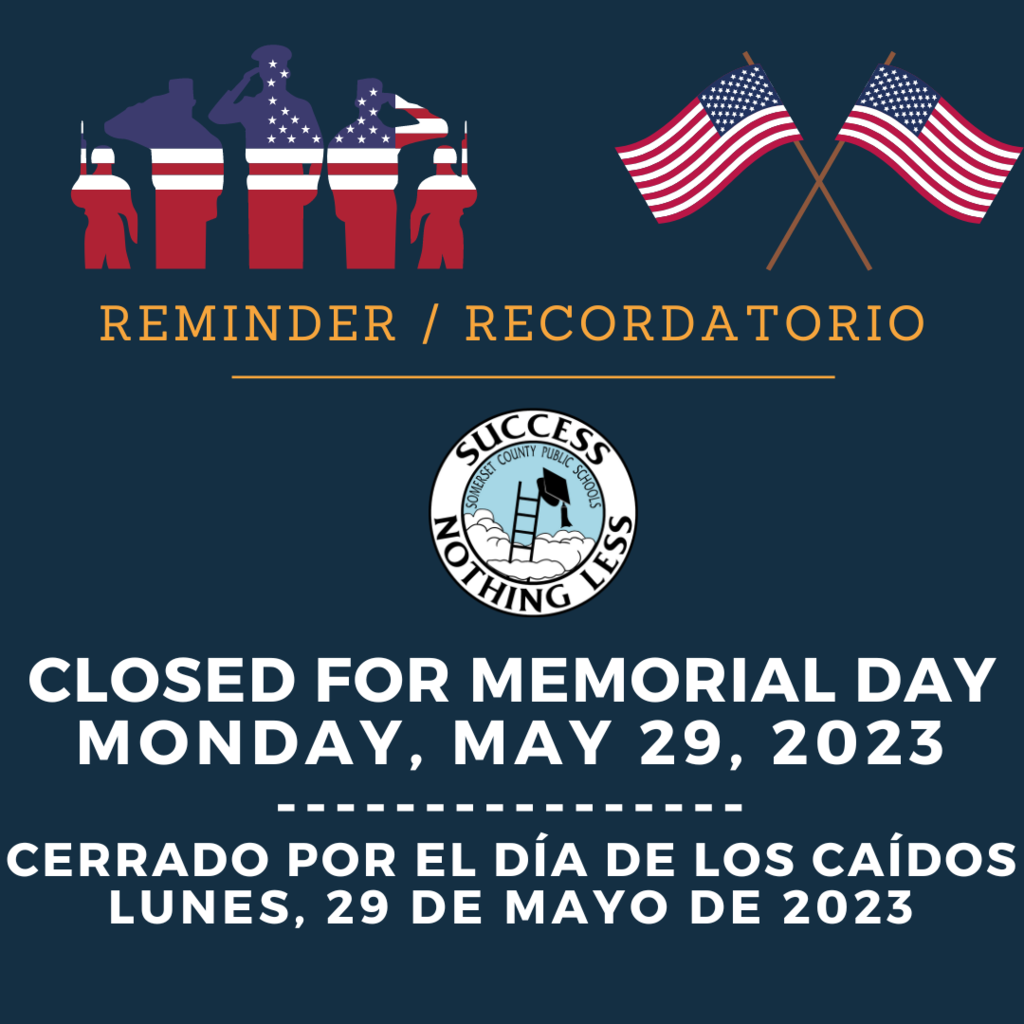 Reminders: Friday, May 26, 2023 is an early dismissal day. Elementary schools dismiss at 12:30 pm; Intermediate & High Schools dismiss at 11:30 a.m. Monday, May 29, 2023 SCPS schools and offices are closed in observance of Memorial Day. Enjoy the long weekend!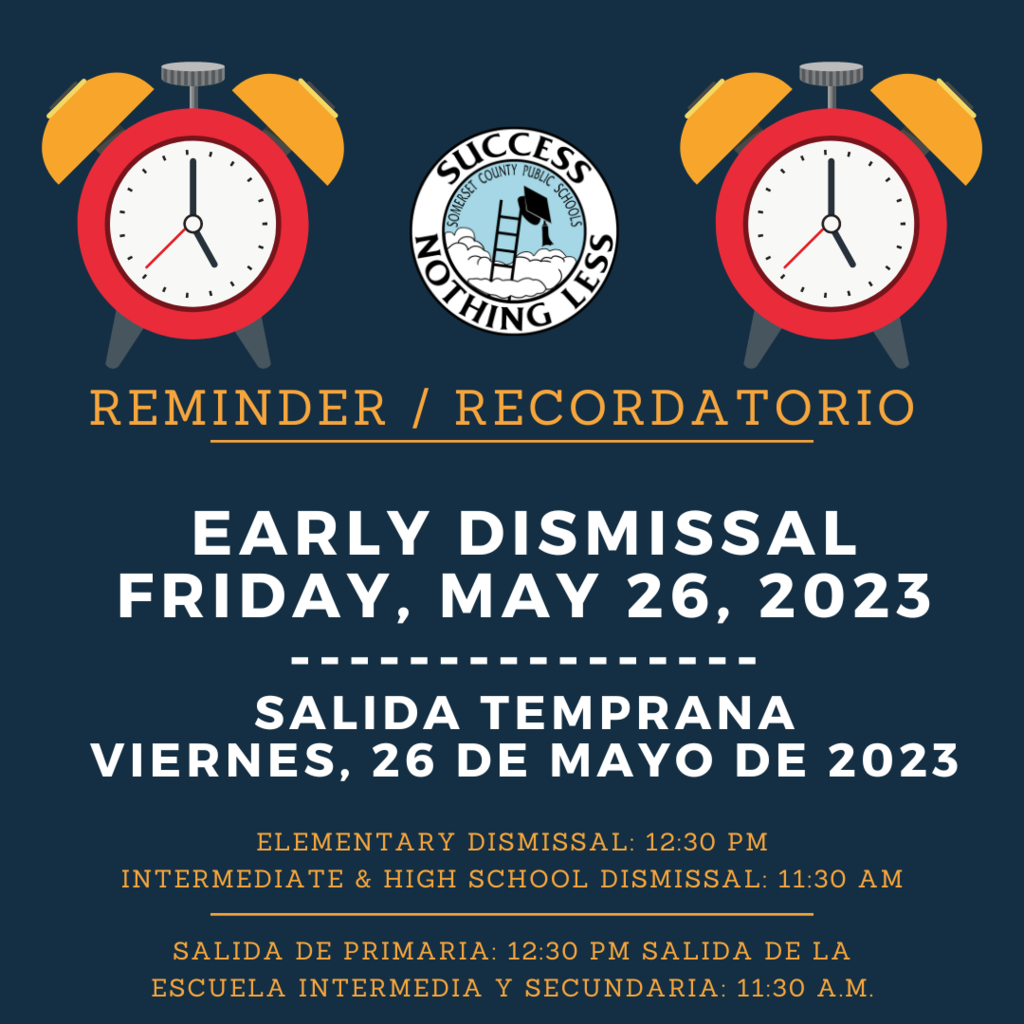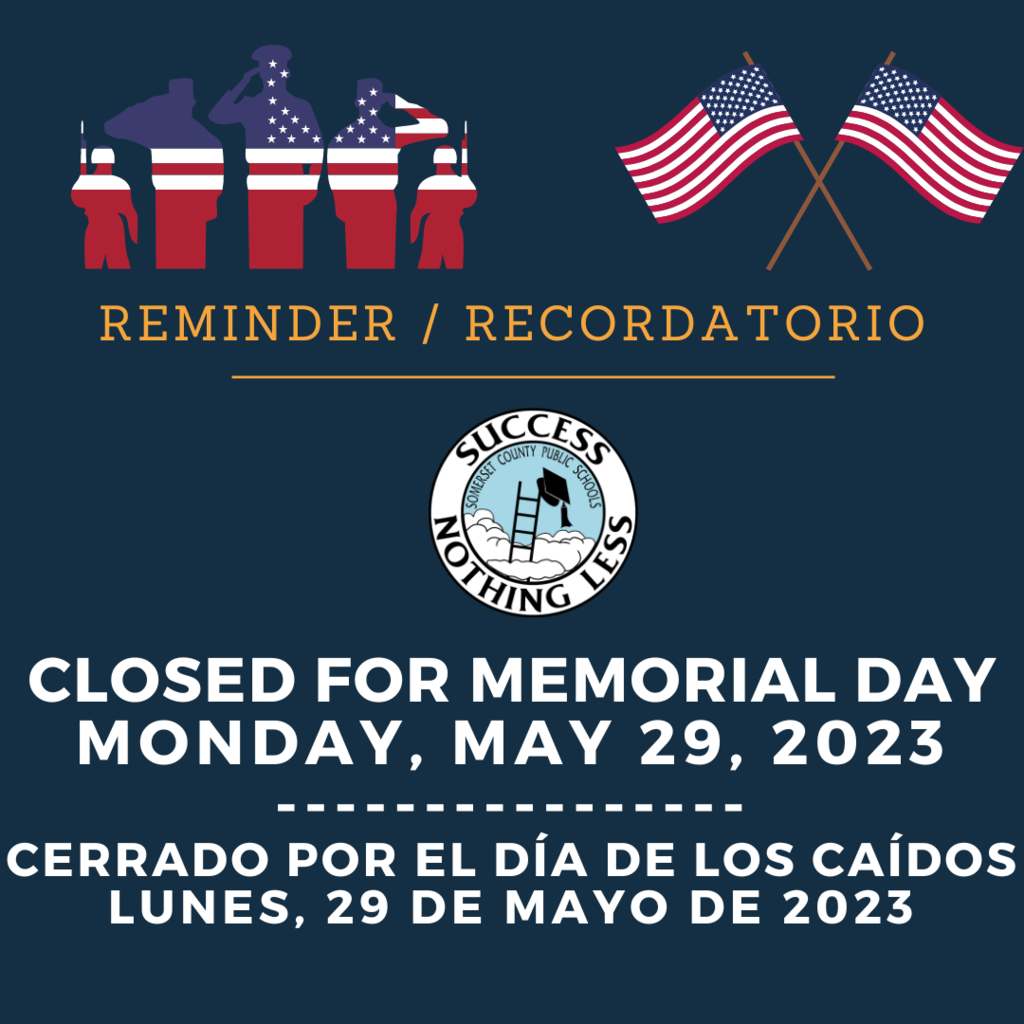 Sports Day 2023

Earlier in the week, Pre-K teachers, paraprofessionals and local childcare and Head Start teachers participated in the final all-day professional development session in a series focused on the Science of Reading. The Early Childhood LETRS (Language Essentials for teachers of Reading and Spelling) professional development course builds the early childhood educators foundation in the principals of teaching reading to young minds.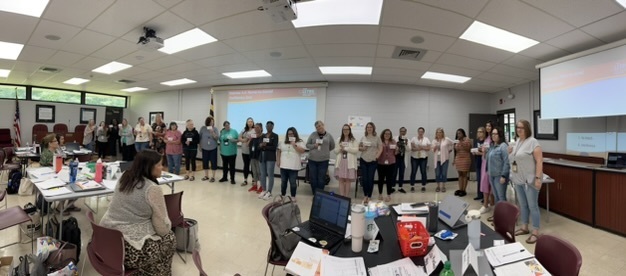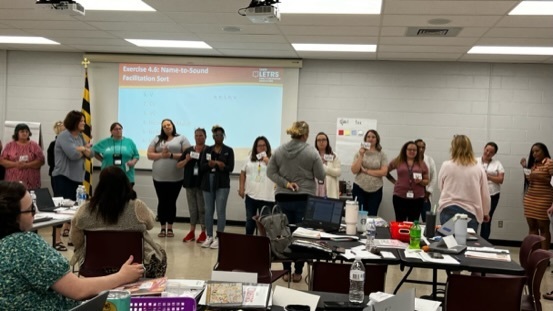 Sports Day Flyer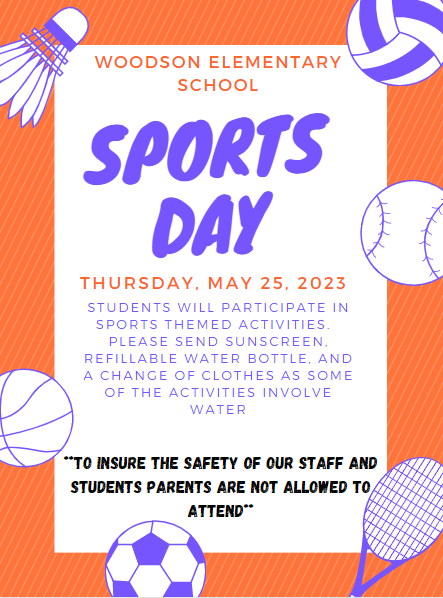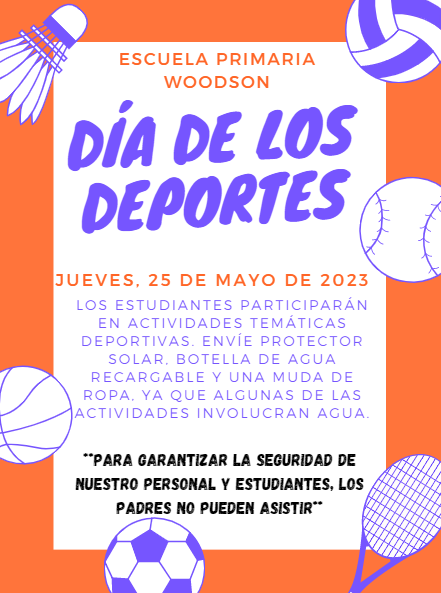 Lunch Menu for the week of 5/22/23

TIME CORRECTION: The 2022-2023 County Student Recognition Ceremonies on May 24 (WHS - North end schools) and 25th (CHS - South end schools) will be held at 7:00 PM (not at 6pm). Please join us at 7:00 on either night, to recognize students and their achievements made in '22-23!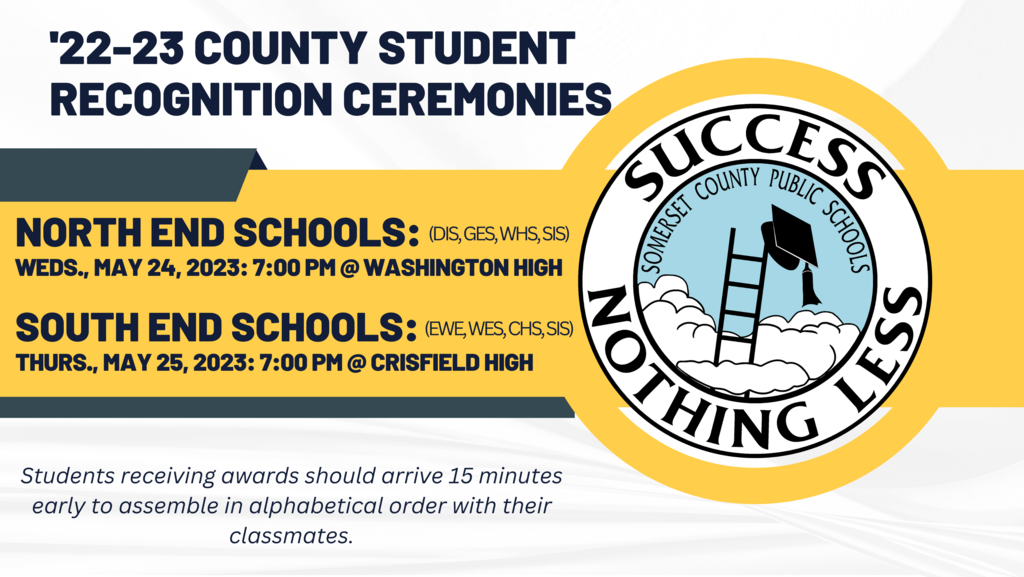 Elementary summer school runs from 6/26 - 7/27. Students will report Mon-Thurs, from 8:30 a.m. to 1:30 p.m. for the 5-week program. Register your Prek - 5th grade student by June 2, 2023 in the PowerSchool Parent Portal:
https://somersetk12.powerschool.com/public/home.html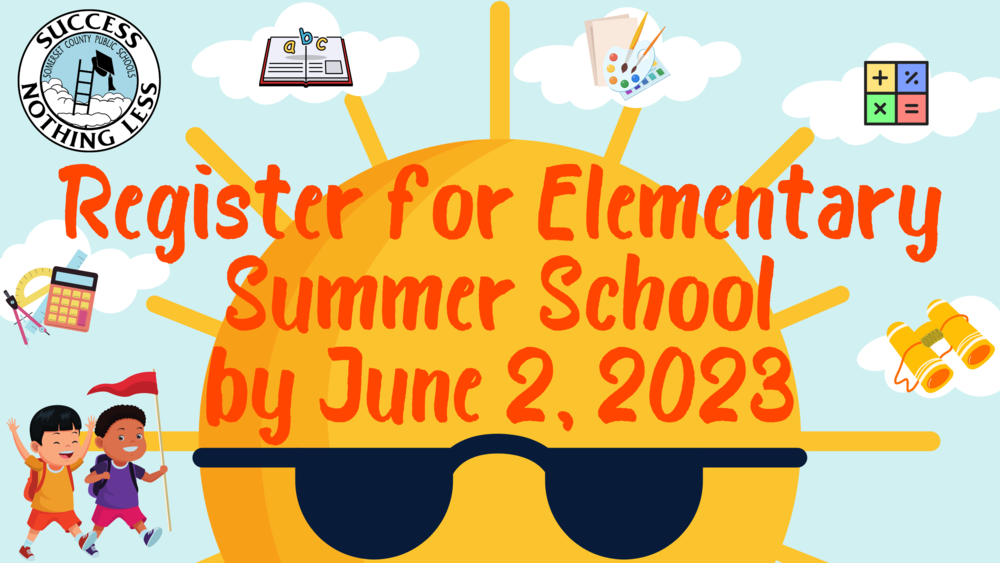 Immunization Clinic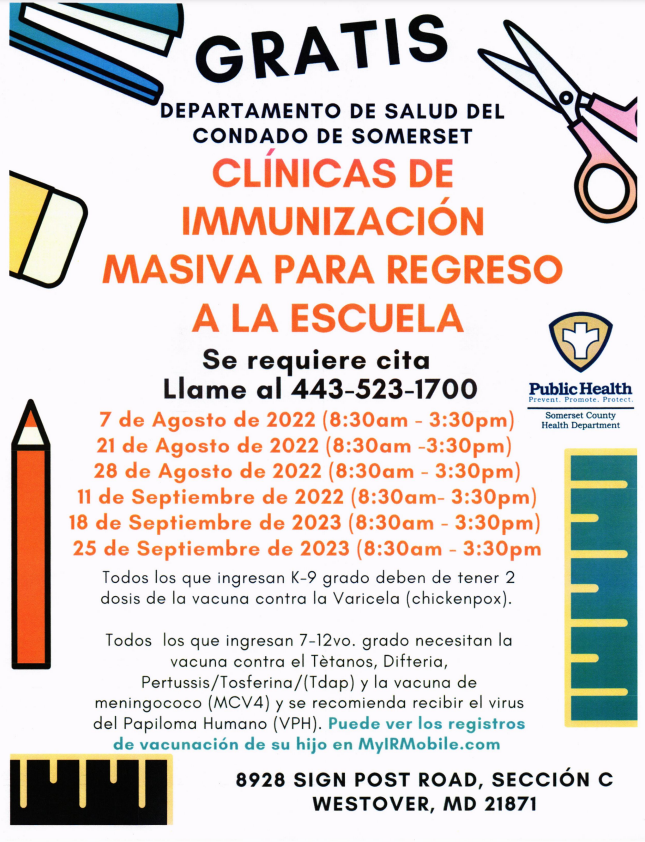 Lunch Menu for the week of 5/15/2023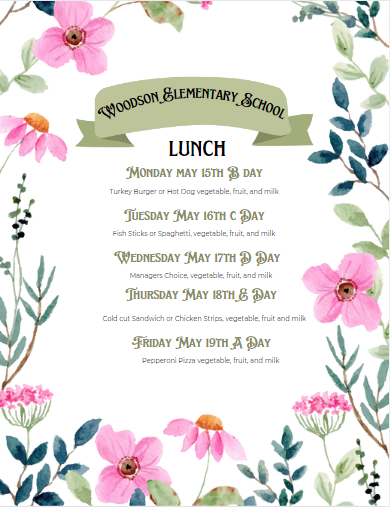 The closed session of the May 16, 2023 Regular Meeting of the Somerset Board of Education has been rescheduled from 4:00 p.m. to 3:30 p.m. Open session will begin at 6:00 p.m.

The second Friday in May is National School Communicators Day! A school communicator is one who assists schools and districts in telling their story. Today we are celebrating all of our #TeamSCPS storytellers: from our designated staff photographers, webmasters and social media managers in each school to the administrators developing communication plans and strategies. You are all critical to our mission, goals and keeping our community informed. Thank you! Happy #SchoolCommunicatorsDay!!
We have a busy night planned for Thursday, May 11th. Parent-Teacher Conferences, Transition Night, Art Show, and the Book Fair will all be held on the same night. Please come join us even if you do not need to have a conference, but understand that if you arrive without an appointment you are not guaranteed to meet with the teacher. They will only be able to meet with you if they have an open block of time. Either before or after your conference, you may check out the artwork in the hallways, and pick up materials for the next grade levels. Dinners will be available for carryout in the cafeteria.There will be an evaluation for the event as a whole, not just conferences, that we will ask families to complete when they pick up dinner. Flyers for Parent-Teacher Conferences will be coming home soon and must be returned by May 9th. We look forward to seeing everyone Thursday. Tenemos una noche ocupada planeada para el jueves 11 de mayo. Las conferencias de padres y maestros, la noche de transición, la exhibición de arte y la feria del libro se llevarán a cabo la misma noche. Únase a nosotros incluso si no necesita tener una conferencia, pero comprenda que si llega sin una cita, no se garantiza que se reúna con el maestro. Solo podrán reunirse con usted si tienen un bloque de tiempo libre. Ya sea antes o después de su conferencia, puede ver las obras de arte en los pasillos y recoger materiales para los siguientes niveles de grado. Las cenas estarán disponibles para llevar en la cafetería. Habrá una evaluación del evento en su conjunto, no solo de las conferencias, que le pediremos a las familias que completen cuando recojan la cena. Los volantes para las conferencias de padres y maestros llegarán pronto a casa y deben devolverse antes del 9 de mayo. Esperamos verlos a todos el jueves.